Submitted by kmcochran on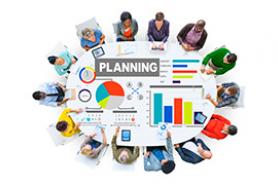 It is again time to consider what the next best opportunities are for PQCNC newborn and neonatal teams to attack as we continue our efforts to make North Carolina the best place to give birth and be born.  PQCNC success is rooted in the belief that our stakeholders know best how to accomplish this mission.  You were right about CLABSI, 39 weeks, SIVB and Primary Cesarean Sections, Maternal Milk in the NICU and Mother-baby Units, NAS and Preeclampsia.  
Though many teams are embarking on our current Antimicrobial Stewardship/Newborn Sepsis initiative, the work will move quickly and most likely come to a close in December of 2017.   Therefore, we must begin to plan for our next newborn project to ensure a solid, well vetted initiative that will lead to a successful launch in 2018.
By using this link we would ask that you submit your idea for such a new project and include a short paragraph with your reasoning for your suggestion.   The PQCNC Core Team will review all nominations and organize them for presentation at our next PQCNC General Meeting on Tuesday March 7, 2017 at the McKimmon Center in Raleigh.  At that time a project will be voted on and selected by you…the PQCNC membership. You can register here to attend the meeting and ensure that your voice, and the voice of your organization, is heard.
Please give this request serious consideration, get input from any and all you work with, and fire away.  PQCNC exists to serve the families of North Carolina but also all of you, the PQCNC stakeholders.  Tell us how we can continue the fantastic voyage we are currently embarked upon.
As one year ends, another begins, thanks to all of you for the incredible work you all have done on these many PQCNC projects over the years!