Submitted by kmcochran on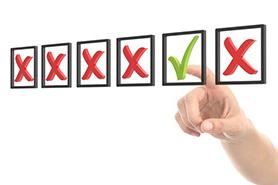 Wow! To the folks who were in attendance at the PQCNC General Meeting an enormous thank you.
Your commitment, dedication and determination to make North Carolina the best place to give birth and be born was palpable.
It was overwhelming to be standing in front of you all as a the Director of the group which has done so much for moms, babies and families across the state of North Carolina. Out of 15 proposals submitted, six of you went above and beyond in preparing and presenting on initiative proposals that you felt we should consider adopting in further advancing the PQCNC mission. The presenters all devoted considerable effort to their impassioned pleas for us to consider their proposals and the presentations we all heard were outstanding. I cannot thank the presenters enough.
As a group, we considered these initiatives and then dot voted for what we felt were our priority projects. We present the top three vote-getters for your consideration and look forward to the input of those who missed the fun and could not be at our meeting.
- Marty MCCaffrey, PQCNC Director
So, now it's your turn.
Below you will find brief descriptions of the top 3 projects as determined at the meeting.  Read the descriptions and then follow the link at the end of the page to indicate which of these projects you would be interested in working on and help us move closer to determining the next PQCNC Initiative
PQCNC 2018 Neo Initiative Antibiotic Stewardship Neonatal Sepsis Extension by kcochran on Scribd
PQCNC 2018 Neo Initiative Family Centered Care in the NICU by kcochran on Scribd
PQCNC 2018 Neo Initiative Reducing Asymptomatic Hypoglycemia NICU Transfers by kcochran on Scribd
Click this link to indicate which project(s) interest you/your facility.