Submitted by kmcochran on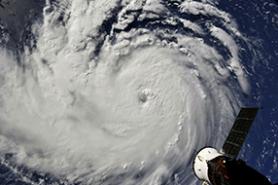 The PQCNC annual meeting planned for September 12th in Raleigh is being cancelled. Most of the state is in the midst of disaster preparedness as we await the arrival of Hurricane Florence, and at least 1/3 of the state faces the real threat of Category 2-4 winds and severe flooding. While the annual meeting was going to be quite the extravaganza, there are other priorities now, none of which involve bringing perinatal leaders to Raleigh two days before landfall of a Cat 4 hurricane along the coast.  We have not made a decision yet on how to move forward with initiative selection for 2020. We had 7 amazing proposals planned to be presented for your consideration. We will advise how they will be made available for your review and voting.
PQCNC has generated an email string with running updates on NICU bed availability. We are encouraging East NICUs to consider transferring critical patients west to Mission, Forsyth, and Brenner. The directors of those units are all on the string and can be contacted there. If you need to be added to this string email us and we will add you on. The limiting factor in moving patients is transport capability. Updates re transport availability will be reported on that string. We are encouraging west transfer as this storm could run up the mid state and cause significant flooding issues. As the west fills, and the storm approaches, movement inland to mid state NICUs will be the only option.
Our prayers and thoughts are with you all. I can't say this enough, it is a privilege working with every last one of you. See you on email and after the storm. Godspeed and God bless.
Marty McCaffrey
PQCNC Director