Submitted by kmcochran on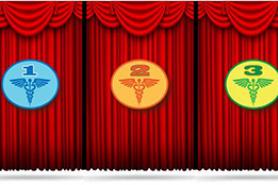 As a the PQCNC membership you considered all the initiatives presented in our last email (honestly, we need to do them all!) and voted for what you felt were the top priority projects. We're presenting the top three vote-getters for your consideration.
So, now it's your turn for one last look.
Below you'll find brief descriptions of the top 3 projects as determined by the PQCNC membership.  Read the descriptions and then follow the link at the end to indicate which of these projects you would be interested in working on and help us move closer to determining the next PQCNC Initiative
PQCNC New Initiative Propos... by on Scribd
PQCNC New Initiative Propos... by on Scribd
PQCNC New Initiative Propos... by on Scribd