Submitted by kmcochran on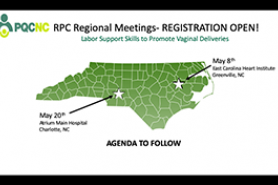 Teams have asked and PQCNC has listened!  We are excited to announce PQCNC will be partnering with experts from across the state to offer RPC teams 2 regional meetings in May focused on labor management.  These sessions will begin at 10:00 AM and run til 3:00 PM.  Lunch will be provided and there is no charge for participating hospitals. Registration links are below and these meetings are right around the corner, so don't wait...spread the word!  We hope to see you there.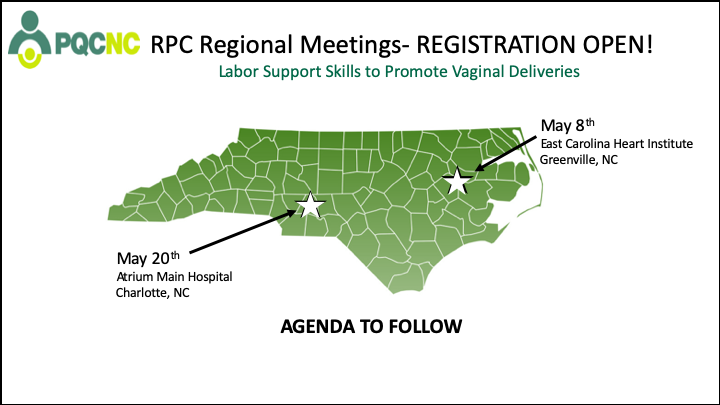 To Register for the Eastern Regional Meeting on May 8th, click here
To Register for the Western Regional Meeting on May 20th, click here
.