Submitted by kmcochran on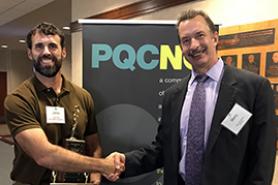 Based on the demonstration of outstanding Quality Improvement Methodology PQCNC is proud to announce the recipient of the 2018 PQCNC Quality Award: Atrium Health Levine Children's Hospital, for their project Antibiotic Stewardship in the NICU.
The PQCNC Quality Improvement Award recognizes a North Carolina unit that has made a measurable and sustained positive change in a major perinatal quality improvement indicator/issue through the implementation of quality improvement activities within the previous three years. Projects are reviewed for design, team development, adherence to QI principles, documentation and reporting of PDSAs, identifying clear aims for the project, tracking and reacting to key process and outcome measures designed to achieve initiative aim.
This years winner had a goal of reducing antibiotic usage in their NICU by 20% from a mean of 285 days per 1000 patient days to 228 days or less.  They organized a multidisciplinary team including parents, pharmacists, nurses, docs (Neos and NBN), Infection Control and Administration, developed a key driver diagram identifying challenges, opportunities and recommended changes in practice including:
Incorporating Kaiser sepsis calculator
Developing a sepsis algorithm for infants < 34 weeks  
Automatic stops for antibiotics at 36 hours were created
Creating an education document for families (5 Questions to ask your doctor about antibiotics)
Incorporating an antibiotic time out into NICU rounds
Tracking AUR,  and incorporating periodic audits into data review
Resulting in:
6% reduction in NICU admits 
AUR from 285 to 167 days (41% reduction)A
Antibiotic exposure of newborns from 2.1 to 0.2%
70% reduction in Vancomycin use
36% reduction in B-lactams.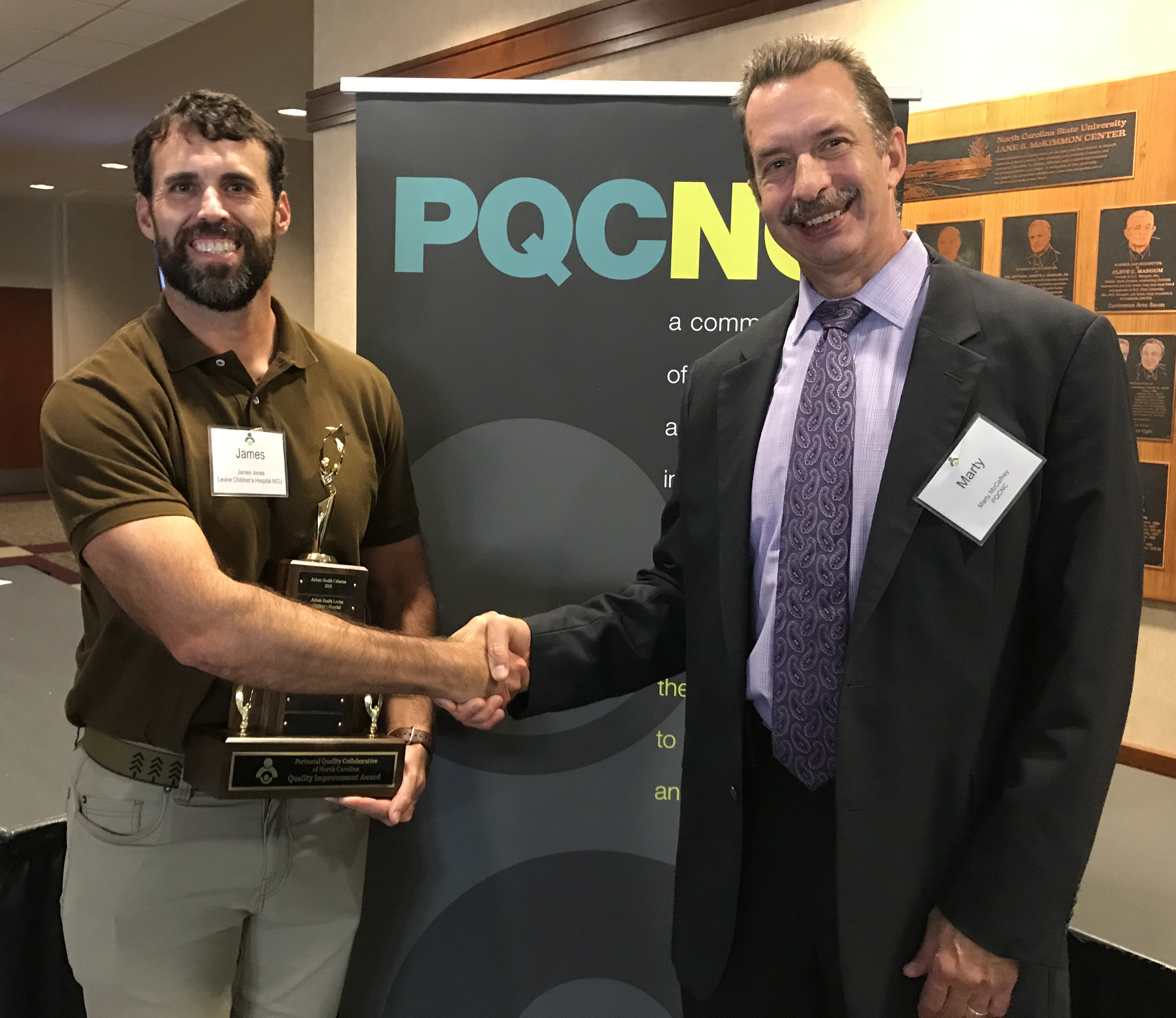 Congratulations to the team for your fine work and your commitment to making North Carolina the best place to give birth and be born!