Submitted by kmcochran on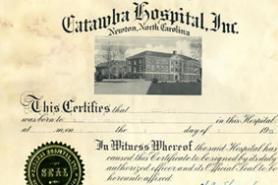 PQCNC is partnering with the North Carolina State Vital Records department to bring birth registrars a one-day training class to assist with accurate data abstraction and entry.   Staff who are responsible for gathering birth certificate data and entering it into EBRS are encouraged to attend.  More importantly, we encourage managers who oversee birth registrars to join us and be informed on the most up to date information for accurate reporting. Resources will be shared to support the work you do with an opportunity to collaborate with other registrars across the state.
Tuesday, January 14, 2020
10:30AM to 3:00PM
UNC REX Hospital
4420 Lake Boone Trail
Raleigh, NC 27607
Room 1340- Enter via the main hospital entrance - parking is available in the main parking garage.