Submitted by kmcochran on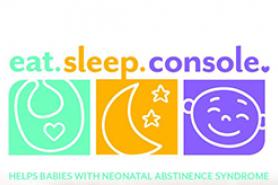 The clOUDi Expert Team has been hard at work developing an action plan for our initiative launch January 2021. The care of infants at risk for Neonatal Abstinence Syndrome is a critical element in this initiative. PQCNC conducted an NAS initiative from 2015-2016. At the time Eat Sleep and Console (ESC) was not widely discussed, but we did in that project learn that non-pharmacologic methods were critical to the successful treatment of NAS infants. It led to reduced LOS and drug requirement. 
In clOUDi we anticipate hospitals will use either traditional Finnegan scoring methods and standardized treatment regimens or ESC in the management of NAS at risk infants. 
In order to assure the clOUDi Expert Team has a shared mental model of ESC, we will offer on May 13th an Eat Sleep and Console webinar with presentations by facilities with experience in this method of NAS assessment and management. It is anticipated that this will allow us to more effectively refine our action plan and target key process and outcome measures. 
Have experience with Eat Sleep and Console to share - join us!  Want to learn more about successful implementation of Eat Sleep and Console? - join us!  This webinar is open to everyone, you do not need to be part of the clOUDi expert team to participate.
Please join us May 13th - register here