Submitted by kmcochran on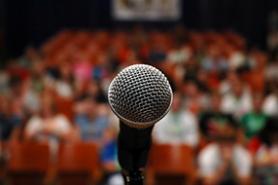 Your presence is hereby requested at our first face to face meeting since Covid descended upon us! And this will not just be any meeting, it is a PQCNCpalooza. Mark the date. September 29th at the McKimmon Center at NC State.
We are honored to have our Secretary of Health and Human Services, Dr. Mandy Cohen, presenting as our keynote speaker. Ms. Belinda Pettiford will take the stage to report on DPH activities related to advancing quality in perinatal health. Ms. Nicole Ross will speak to us all about the need for an approach to substance using mothers that is collaborative and offers the best opportunities for supporting families dealing with substance use disorders. Expect one or two other surprise speakers. 
Lunch is provided and after lunch we will launch into presentations for an initiative to succeed our current clOUDi project. Brief presentations from those submitting project proposals will be followed by questions and then the always exciting and highly acclaimed dot voting to rank projects that will kick off in FY 23. Wow, I cannot believe I just typed that…2023. 
Please plan on registering and joining us. Bring as many as you can. Your input is required as we consider next projects. Identifying initiatives with the greatest chance for success demands input from all members of the collaborative…patients, families, providers, payers, health system execs, legislators, and leaders from a multitude of partner organizations which is too long to mention. We need all of you to show up and make your voices heard. 
The success PQCNC has achieved over the years is the result of the hard work of the now thousands who have participated in our initiatives in some way, shape and form. We hope to see as many of you as possible in September.