Submitted by kmcochran on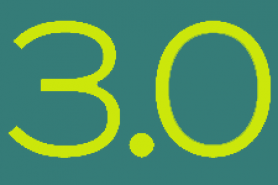 After all the voting through the fall and our December Leadership Team Meeting, PQCNC is proud to announce that our 2023 Initiative has been identified and will be clOUDi 3.0, with added focuses on maternal mental health in mothers with opioid use disorder (OUD) and a focus on safe sleep practices for infants at risk for neonatal opioid withdrawal syndrome (NOWS). 
It was clear in our multiple discussion venues that there was a desire to focus efforts on mental health and safe sleep for all mothers and their babies. It was also clearly demonstrated though that we still have continued work to do in improving care for mothers with OUD and babies dealing with NOWS. In our general meeting in the fall it was proposed by multiple attendees that we consider continuing clOUDi efforts but roll in for those moms and babies a focus on mental health and safe sleep which many hoped would have spillover effect for all moms and babies.
Having been given our marching orders by the PQCNC membership through the in person general meeting and online voting, and the PQCNC Leadership Team at our December meeting, we are excited to announce a call for Expert Team Members to begin the development of clOUDi 3.0!
Expert Team 3.0 will gather virtually starting in later February into early March. The Team will be responsible for creating the Aim Statement, Action Plan and Key Driver Diagram, and identifying the key metrics to be used in assessing initiative progress. The Expert Team will meet via 10-12 virtual sessions over the next year. Meeting will be one hour, no longer. Reading and video resources will be supplied as evidence support for our ongoing developmental meetings. 
So who is an Expert? Any of you can be if 1) you have an interest in the initiative 2) are willing to make use of resource materials and 3) can commit to attending the majority of the meetings. Moms and dads, those who have patient expereince, published subject matter experts on OUD and NOWS, health care providers of all types, hospital administrative leaders, public health leaders, and political leaders are all invited to be part of this process. 
The best action plan is one that is developed by all the key stakeholders. Do not let the them EXPERT intimidate you. Anyone willing to meet the above three criteria is an EXPERT we want at the PQCNC table. If this initiative is calling you consider answering the call by joining the Expert Team here. 
clOUDi has allowed us to identify so many opportunities to improve the care we offer this vulnerable population of moms, babies and families. Please join us in this journey as we continue to strive to make North Carolina the best place to give birth and be born!