Submitted by kmcochran on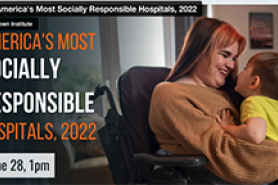 Congratulations to Duke Regional, Atrium Health University City, WakeMed Raleigh, and Angel Medical Center to being recognized as among the most socially responsible hospitals in the US.
The Lown Hospitals Index measures social responsibility as a composite of 53 metrics across patient outcomes, value of care, and health equity. 66 hospitals received straight "A" grades in outcomes, value, and equity on the Lown Hospitals Index, giving them the highest rankings in overall social responsibility.