Submitted by kmcochran on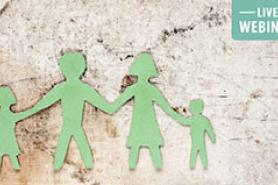 This two half-day, virtual Summit will take place on the mornings of Friday, October 28th and Friday, November 4th from 8:00 AM to 12:30 PM. This year's speaker panel reflects the continued commitment to the goals of this summit:
1. Delivering evidence-based practice around Perinatal Substance Use Disorders (PSUD) treatment
2. Providing education that is pertinent to all parts of the integrated team working with PSUD
Whether you are already working with families affected by PSUD, or are just getting started, you know that addressing the stigma around PSUD at a community level is key. Our day one keynote is addressing just that; "Healthcare Stigma and its Impact on Pregnant and Parenting People with Substance Use Disorders," led by Dr. Maridee Shogren, will share how we can decrease stigma and give some real world examples of engaging the community in this work. Our day two will be led by Dr. Mishka Terplan, who will further this conversation by exploring how we support families affected by PSUD through examining the literature on substance exposure and childhood development with "Supporting the Family Unit: Reflections on Addiction, Early Childhood Development, and Human Rights."
In addition to these powerful topics, we will highlight trending issues including co-prescribing medications to treat depression and treat opioid use disorder in a pregnant population, explore the recently passed Dignity Act and how this legislation affects pregnant incarcerated persons during delivery and hear more
from the voices of perinatal nurses amidst the opioid use disorder crisis. We continue to share the most up-to-date and clinically relevant information you need to know on how to deliver care to pregnant and postpartum people, infants, and families affected by substance use disorders across disciplines. You don't want to miss it!