Submitted by kmcochran on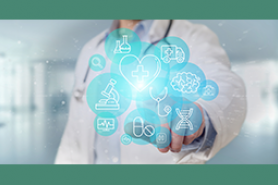 We cannot thank you all enough for your submissions for projects to be considered for PQCNC initiatives in 2024. These proposals were presented at our September Annual Meeting. Dot voting occurred at that meeting and for one month on line thereafter. We are pleased to announce that the results of your votes regarding proposals for PQCNC 2024 initiatives have been reviewed by the PQCNC Leadership Team. The Leadership Team deliberations have resulted in approval of three initiatives for development in 2023 and execution in 2024.
These initiatives are 1) Care of the Late Preterm Infant 2) Sepsis in Obstetrical Care 3) Cardiac Conditions in Obstetrical Care

These projects will begin development early in 2023. We will begin recruitment of Expert Teams for Care of the Late Preterm Infant and Sepsis in Obstetrical Care this month. If you are a family member, patient, parent, doc, nurse, public health official, academic, practitioner of any type (nurse, midwife, doc, practitioner or others) with an interest in these topics, are willing to review background material and attend web meetings 1-2 times month as we create the Aim Statement and Action Plans for these initiatives…we want you. A formal call for Expert Team members will be coming soon!

Cardiac Care will be developed initially with teams from Duke, ECU and UNC who all presented this project. Our hope is to roll this project out regionally and then expand to other perinatal care regions.

Thank you for the though and consideration you all gave next initiatives. We look forward to working with you all as we develop these initiatives in the coming year.